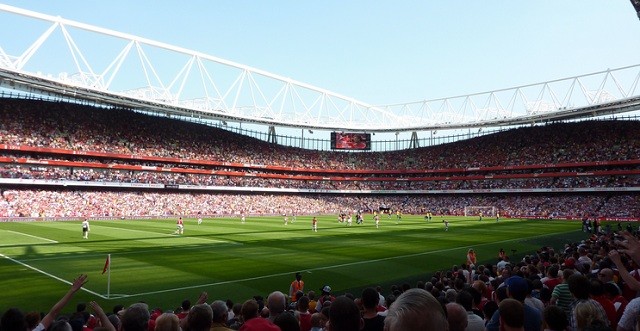 According to Kyodo News, Arsenal have submitted an offer to Sanfrecce Hiroshima's Japanese striker, Takuma Asano.
Asano is regarded as one of the most promising players in Japan and possesses top-notch speed. The 21-year old striker has already featured for his nation on five occasions, scoring once. He is due to compete in this summer's Olympic Games with Japan's Under-23 squad.
While no fee has been agreed, £3 million has been touted by other sources. If Asano were to sign for Arsenal, it's likely he would be loaned out to another European club, allowing him to acclimate to the European game.
Asano would be Arsene Wenger's third Japanese signing for Arsenal having signed Junichi Inamoto and Ryo Miyaichi in the past. Neither broke through at the club, though.
Japanese soccer journalist Shintaro Kano caught up with Asano and discussed a potential move to the Premier League. The striker responded positively and recognized what a great challenge such a move would be.
Takuma Asano on Arsenal offer: "I was a little stunned. But I feel like I have the confidence to succeed wherever I go… #arsenal

— Shintaro Kano (@shintarokano) June 29, 2016
"And if I go, I do have an idea of what it would be like…If I am loaned elsewhere, my take on it is that I give it 100 percent" #arsenal

— Shintaro Kano (@shintarokano) June 29, 2016
Asano has also attracted the interest of German outfit Augsburg, who recently signed Japanese international Takashi Usami. FC Red Bull Salzburg from Austria, and Swiss team Grasshoppers Club Zürich have registered an interest, as well. However, Arsenal seems to be the most attractive option to Asano, and if an agreement can be reached, the North London club would be favorites to sign the player.
While Asano would not fill the immediate need at striker, it's a worthwhile signing, if the club believes he has real potential, because the transfer fee makes it a low risk acquisition. Arsenal do not have any young strikers in the squad, and if Asano is given a little time to develop, he could turn out to be a good enough player to contribute to the squad. If Asano doesn't work out in London, Arsenal can easily move on considering they didn't invest too much in acquiring the player.
Either way, signing Asano does not affect Arsenal's quest for a world-class striker this summer and could turn out to be a worthwhile, low-cost, gamble.