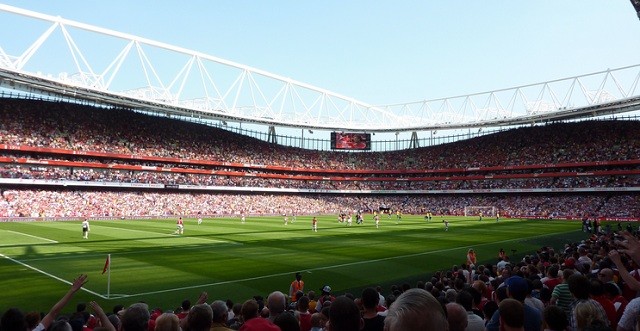 Arsenal is reportedly interested in Brazilian international and Santos striker Gabriel Barbosa according to Express.co.uk (via  ESPN Brazil).
It has been reported that Barbosa has a buy out clause in his contract that allows him to move to Europe for just £15 million.
Barbosa is a 19 year old star player, and some people are referring to him as the "next Neymar". He has scored 52 goals in 135 appearances in all competitions for Santos over the past 3 seasons.
Barbosa was called up to the Copa America squad with Brazil this summer. He made four appearances for Brazil, during and leading up to the tournament, scoring 2 goals for his country.
Arsenal is still looking very hard for a striker, and Barbosa would be a great option for the Gunners. He is a player who could help contribute immediately if needed, and he could possibly be a superstar in a few years.
Nothing has been confirmed yet, but reports are indicating that Arsenal may be one of the favorites to sign Barbosa.
It seems that the Gunners are pushing hard to get Barbosa, and there is a good chance that he ends up at the Emirates.