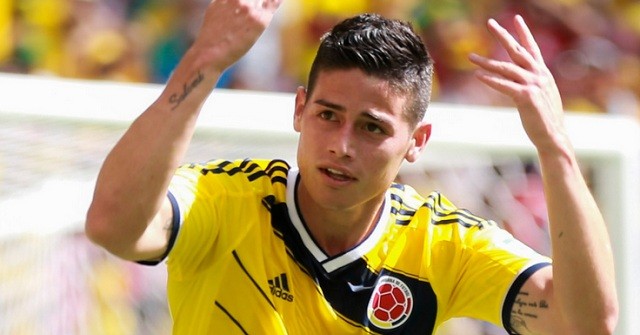 Manchester United have been offered the chance to sign James Rodriguez for £50m, according to the Daily Mirror.
The report suggests Rodriguez, who shares the same agent with Jose Mourinho, wants regular first-team football and has already put his Madrid house up for sale.
The 24-year-old left Monaco for Real Madrid shortly after the end of the 2014 World Cup in Brazil, where he impressed with his stellar performances for Colombia.
The attacking midfielder lost his starting place under Zinedine Zidane last season as the Frenchmandecided to add more defensive solidity to the team with the inclusion of Casemiro.
Despite his struggles last season, Rodriguez still had a decent campaign stats-wise, scoring 8 goals and providing 8 assists in 31 appearances for Real Madrid.
Manchester United desperately need to add some creativity to the team this summer and Rodriguez could be the perfect option for the position behind the striker.
It seems like the Colombian is set to leave the Santiago Bernabeu this summer and even though the reported fee is a bit too steep for a player who wasn't even a regular starter last season, that's the reality of the transfer market and the clubs have to accept it if they want to stay competitive.