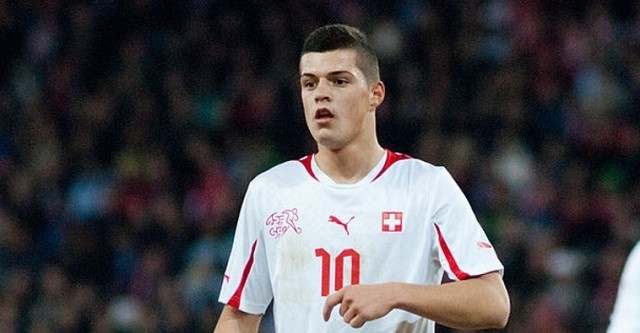 Switzerland's dream run in Euro 2016 finally comes to an end after a high voltage match against Poland. The Swiss National Team were knocked out of the Round of 16 after losing on penalties.
The man standing in the midst of all the broken hopes is Granit Xhaka, who was the only one to miss the penalty in either of the sides. Xhaka took all the limelight in Swiss squad after Arsenal announced his signing in May. All the eyes were set on Arsene Wenger's bid to strengthen Arsenal's midfield.
Xhaka was having a dream tournament with Switzerland, as he played a pivotal role in the Swiss team. His long balls were crucial in breaking opponent's defenses and high pressure, his tireless defensive contributions proved every worth of his. Overall, he featured for a total of 391 minutes in Euro 2016 with a passing accuracy of 89%. Everything seemed to have gone Xhaka's way in France, until the moment he shot that penalty outside the goal post.
Granit Xhaka will be joining Arsenal after Euro 2016. What's crucial is how Wenger deploys Xhaka in the midfield. He has already shown what a beast he is with his ability to break through opponent's strategy and a matured game. Arsenal fans will surely be keen on looking how he fits in the squad and provides rigidity to the squad.