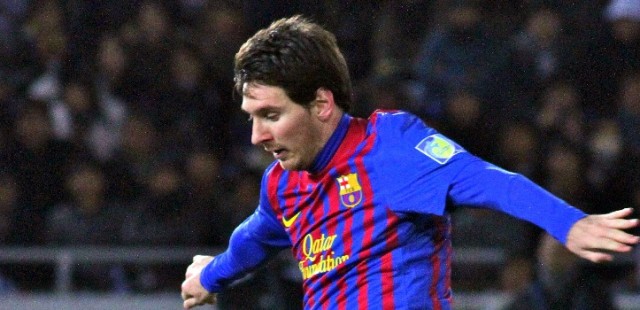 Barcelona star Lionel Messi reached the Copa America finals playing for his national team Argentina, after a 4-0 win against tournament's host United States. They will face the winner of the game between Colombia and Chile.
Although Messi missed Argentina's first game and victory against Chile due to an injury, he has been the key to success in the little time he has played.
His debut in the Copa America was in Argentina's game against Panama. He entered 15 minutes in the second half and scored three of the five goals. It was his show, and the audience at the Soldier Field stadium in Chicago were ecstatic. From the way they asked for Messi the whole first half, it was clear they were there to see him. Messi did not let down.
In the win against Bolivia, Messi again did not start, but came in at the beginning of the second half. He played well, but the game was already in Argentina's favor by the time he came in.
Then came Venezuela in the quarter-finals, the first game so far where the Barcelona star started from the get go. Messi scored one and created two of the other three goals in the 4-1 victory against Venezuela.
In semifinals, Messi scored his 55th goal with Argentina in the minute 32. The set piece curled just right to settle into the top right corner of U.S. goalie's, Brad Guzan, net. This goal also made him Argentina's all-time top-scorer. He also gave an assist in the second goal of teammate Gonzalo Higuain.
Now, No. 1-ranked Argentina has one last game to play—and win—if they want to win the championship. Messi has one last game to prove he can lead his team to win a major tournament—the last major trophy Argentina won was the 1993 Copa America.
This is La Albiceleste's second Copa America final in a row. Maybe they will snatch the trophy this time. But only if Messi continues playing at the level we have seen so far.