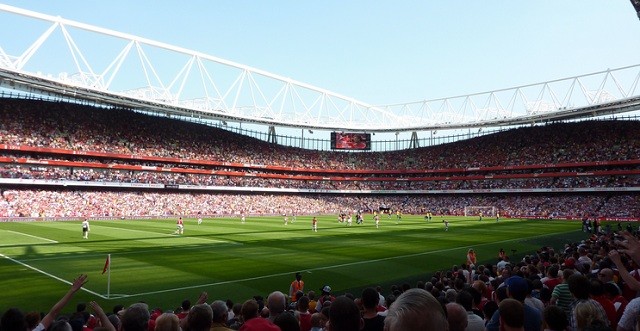 Arsenal is reportedly interested in 22 year old Brazilian defender Douglas Santos, according to the Daily Star (via Hoje em Dia).
Santos currently plays left back for Atletico Mineiro in Brazil, and a potential transfer fee for Santos is estimated to be around £7.7 million.
Santos is known as a good passer and tackler, and he has played well enough to earn a call up to the Brazilian National Team earlier this year.
Santos seems like a player with good potential, and he would be worth signing at the right price.
Santos would probably not break into the Arsenal starting eleven immediately, but he seems to have the potential to become a starting player for a top team in the future.
Santos is not an established star, so his transfer fee will definitely be within Arsenal's price range. If Arsenal is willing to take a chance on a young player, then they can realistically acquire Santos.