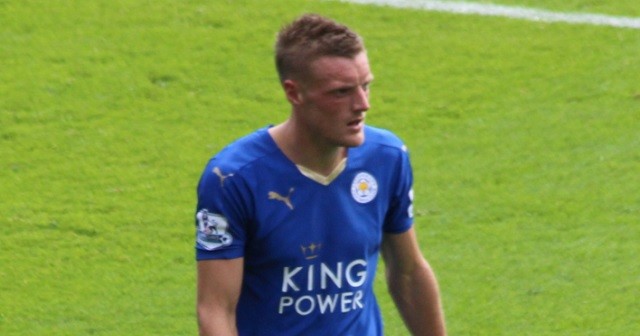 Leicester City has confirmed that Jamie Vardy has signed a four year contract extension with the defending Premier League champions, crushing Arsenal's hopes of acquiring the budding star.
Vardy had a breakout year for Leicester last season, taking the Premier League by storm. Vardy scored 24 goals with 6 assists in league games last season, finishing only 1 goal behind Harry Kane for the golden boot.
Vardy's incredible season earned him a call up to the European Championship for the English National Team, and he has already scored a goal in the tournament for his country.
Arsenal were reportedly very interested in signing Vardy, but his extension with Leicester essentially eliminates any possibility that Arsenal could acquire him.
However, Arsenal should not be too discouraged in their pursuit of a striker because there are many other strikers on the market with a longer history of success than Vardy has.
If Arsenal continues to be diligent in their search for a striker, they should be able to find a superior alternative to Vardy.