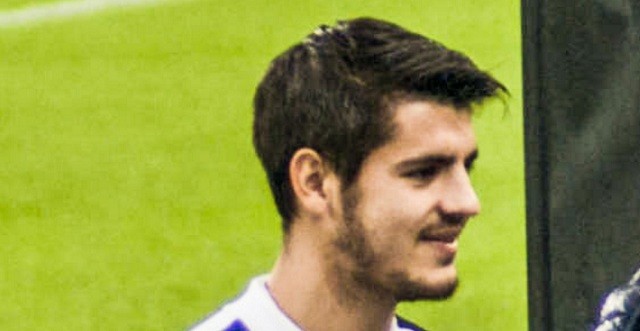 Jamie Vardy has officially rejected an offer from Arsenal and signed a new four-year deal with Leicester City.
Four days ago, Arsene Wenger told Chinese television in an interview that he believed Vardy would stay with Leicester.
Arsene Wenger on Chinese tv saying from what he knows "Vardy will stay at Leicester. #afc pic.twitter.com/ytbKrabTcI

— 90thMin ⚽️ (@90thMin) June 19, 2016
Vardy's new contract is for £100,000 per week, less than the £125,000 offered by Arsenal. However, his new deal is a year longer than the three years offered by Arsenal, providing him with more financial security.
Leicester confirmed the news in a statement.
"Leicester City have agreed with the representatives of Jamie Vardy to extend the England international's contract with the Premier League champions for a further four years. Both parties hope that this announcement will end recent speculation regarding Jamie's future and confirm his long-term commitment to Leicester City Football Club.
"Jamie will continue to focus all of his efforts on trying to achieve success with the England team at the European Championships in France. There will be no further comment from either the club or the player on this matter until the conclusion of the tournament."
Arsenal triggered Vardy's £20 million transfer clause a week before the start of Euro 2016, although some reports put that clause at £22 million. The player agreed terms with the club and underwent the first part of his physical that weekend, before shipping out to France with the England squad.
The player then vowed to wait on deciding his future until after the Euro's, with Leicester City making a late push to keep their star striker. That push succeeded and Vardy has now signed two extensions in the past six months with the Premier League champions.
England manager Roy Hodgson had asked his players to put transfer and contract decisions aside until after England's Euro campaign, to fully focus on the tournament. This past weekend, Vardy reiterated his full commitment to the England, claiming he is attention was directed entirely to the European Championships.
The Guardian understands that the FA is displeased by the news of Vardy's new contract because it implies that his thoughts were not in fact with country and country alone. Agents have been banned from the England camp and hotel, and Vardy was granted a leave of absence ahead of England's pre-tournament friendly against Australia, giving him time to sort his future.
Arsenal will now have to shift focus away from the Premier League's second leading scorer last season. A number of names have been floated including Alvaro Morata (according to reports from the Daily Mail), who is returning to Real Madrid. It is believed that Real Madrid will now look to sell Morata for a profit, although Arsenal will have to compete with Chelsea, Manchester United, and PSG for his signature.