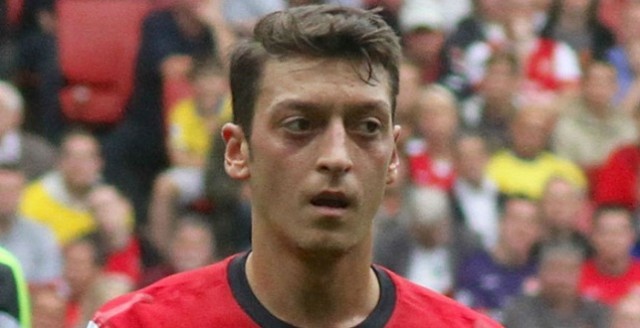 Mesut Ozil is undeniably a midfield genius and he has proved it in every team he has played with. The match against Northern Ireland saw Ozil completing almost all the passes with a spectacular 99% accuracy.
In his 90 minutes against Northern Ireland, the Arsenal midfielder managed an astounding figure of stats, 99% passing accuracy, 7 crosses, 6 chances created, 4 shots and 3 take-ons. These are the kind of stats every attacking-midfielder would love to have in every game. But for Mesut Ozil it was just another day at the office. He has been playing a crucial role in Germany's midfield alongside Toni Kroos and Thomas Muller.
Mesut Özil's game by numbers:

99% pass accuracy
7 crosses
6 chances created
4 shots
3 take-ons

99%! pic.twitter.com/jD6KvOkPj6

— Squawka Football (@Squawka) June 21, 2016

Ozil has proved it time and time again why he is a midfield genius. With his passing, a very high understanding of the game, experience and maturity, he has been a key to winning for all the sides he has played with.
The reigning World Champions advance to the round of 16 high on confidence, and with their midfield and forward line synchronising brilliantly, they will be a threat for any team in the tournament.