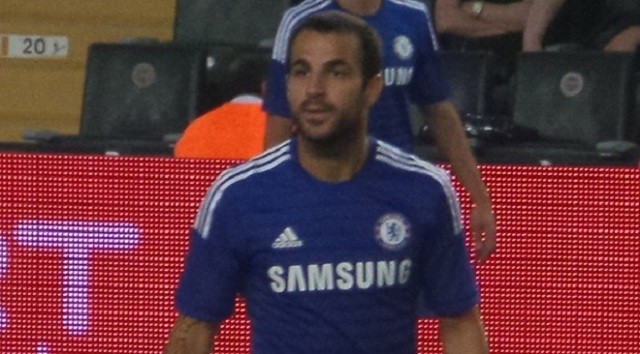 Cesc Fabregas finally made his first direct contribution to a goal for Spain in Euro 2016, by assisting Alvaro Morata against Croatia. Though, many would say it would have been Fabregas' goal if Morata hadn't tapped on the goal-line, but there were equal chances of the ball being cleared if he hadn't tapped it.
Spain started the first half on a high, but conceded both goals in the dying minutes of the either halves, as Croatia came from behind and secured 3 points. Spain's main strength lies in their midfield, with the likes of Andres Iniesta, Cesc Fabregas and David Silva.
Fabregas' off-the-ball movement versus Croatia was as splendid as it could be. His contribution to the first goal of the match involved a brilliant run behind the defense with a superb ball from Silva which Cesc chipped over the keeper for Morata to tap-in on the goal-line.
Fabregas' contribution to goals might have not come directly, but his passing is a key to many chances created by the Spanish men. He has a passing accuracy of 90.5% so far in EURO 2016 having played 225 minutes. Next-up, Spain face to-be Chelsea coach Antonio Conte's Italy side. Fabregas will be keen on performing at the highest level against his new boss' team.