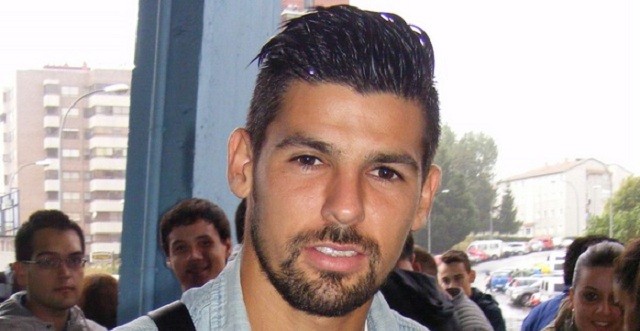 In an offseason that could see FC Barcelona make a signing to bolster their already talented front line, it would appear that they missed out on their number one target.
According to The Guardian, rumored Barcelona target Manuel Duran, better known as Nolito, will be joining Pep Guardiola at English club Manchester City for 18 Million Euros from Spanish club Celta Vigo.
Nolito has been a member of the Galician club since 2013, and played under current Barcelona manager Luis Enrique during his one season as manager before his move to Barcelona.
Nolito was a specific request by Enrique, but the Barelona board, who is headed by Sporting Director Robert Fernandez, does not seem keen on signing him. Even though, Nolito has said in the past that he would not mind being the fourth option behind Lionel Messi, Luis Suarez, and Neymar.
Barcelona's plan going forward will certainly be an interesting one, and as of right now there is no one on the squad that seems like a keen fourth option should a member of 'MSN' take rest.
Nolito scored 12 goals and provided 7 assists during the La Liga campaign, which saw Celta finish 6th. They also reached the Copa delR Rey semi-finals before being eliminated by eventual runners-up Sevilla FC.
A member of Barcelona's B team at one point in his career after joining them as a 22-year-old after playing for his hometown clubs in the third division, Nolito helped lead the B team to the Segunda Division title under Enrique. He debuted for the first team in 2010 and wound up appearing in five games and scoring one goal that season.
He had stints at Portuguese poqerhouse Beenfica and Spanish club Granada before finding a home at Celta Vigo, where he has scored 39 goals in 103 appearances since his time there. His performance caught the eye of Spanish National team boss Vicente Del Bosque, who called him up to the main squad for the European Championships this summer.
It is clear that Enrique values Nolito highly, but losing out on Nolito would certainly be a tough loss for the Catalan club, and they would have to look elsewhere for another attacking option.
https://www.youtube.com/watch?v=9i5kllDeSXI