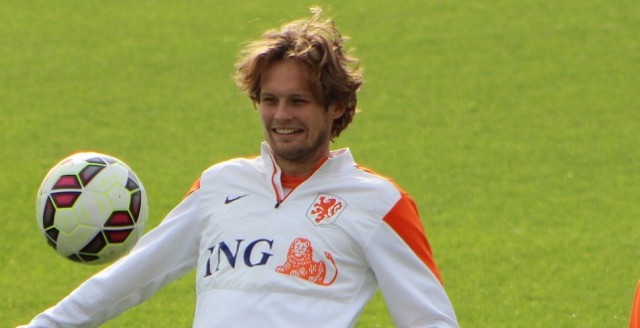 Daley Blind's uncertain future at Manchester United has drawn the attention of Arsenal, according to the Daily Mirror.
The report suggests Mourinho doesn't rate Blind as a centre-back as the Portuguese manager believes the Dutchman is too small and not strong enough physically to be a key player in his system.
This has reportedly alerted Arsene Wenger as the Frenchman is believed to be keen to strengthen his defense this summer.
Blind made 54 appearances in all competitions for United over the course of the 2015/16 season and his partnership with Chris Smalling helped the Red Devils finish the league season with the joint-best defense.
United and Tottenham both conceded 35 goals in 38 games, but United's solid defensive record was mostly due to Van Gaal's extremely pragmatic tactics.
The former Ajax player lacks the positional awareness to be a regular starter in Mourinho's system, but his ability to play in more than one position makes him a very good option to have in the squad.
However, he isn't exceptional in any position, so if Mourinho decides to sell him this summer, his departure wouldn't be a huge loss.
Blind would be a decent signing for Arsenal, but it all depends on where Wenger would play him.
Wenger would need to make sure Blind's poor positional awareness and lack of pace don't cost his team against teams looking to hit Arsenal on the break.