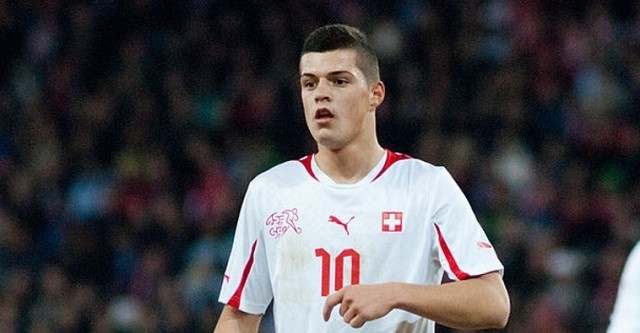 Granit Xhaka, a name to remember for Arsenal fans, as he is running the show for the Swiss national team. Arsenal's £35 million signing has given eyebrow raising performances with his dominance in Switzerland's midfield.
Xhaka's signing dragged Wenger into a lot of criticism. However, Granit Xhaka's presence will strengthen Arsenal's midfield, glimpses of which the fans have seen through his Euro performances.
The two man of the match performances which he has put up for the Swiss National team had everything which Arsenal lacks. An aggressive midfielder, tackler, killing opponent's pressure with long balls and switching the play, pin-point passes, a composed head during tense situations, Xhaka is a mixture of all these traits.
Xhaka has been at his best since the start of Euro 2016 and has played a pivotal role in Switzerland's midfield. In his performance against France, Xhaka managed to produce a glittering performance silently.
He managed 94 passes with 89.4% accuracy and an average accuracy of 91.7% in the opposition's half. Also, his contribution to Switzerland's defense was remarkable, as he won 8 duels while making 10 recoveries.
Arsenal fans can surely bank on him and trust Arsene's signing as he works tirelessly despite not being in the spotlight.