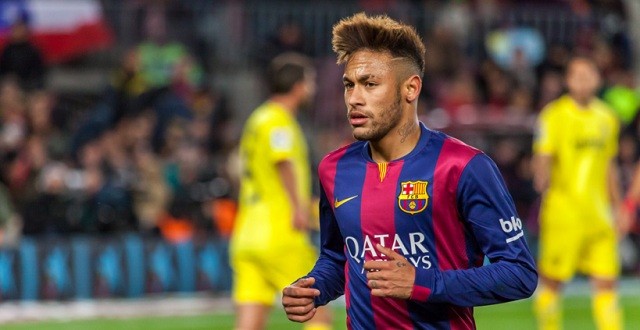 We all know to take Man United transfer rumors with a grain of salt, but a new report coming out of Manchester is that the Reds are willing shell out £157 million for Barcelona super-star Neymar.
According to the Express, Man United, PSG, and Real Madrid are all three ready to pay whatever is necessary to get the Brazilian Forward to make the move from Barca.
Neymar is one of the world's top players recording scored 27 goals and 16 assists for Barca last season and was part of the three-pronged attack of Suarez, Messi, and Neymar that dominated opponents all year.
I highly doubt this ever comes to fruition. Every year Messi and Neymar and other world-class players are linked to moves and every year they stay put.
Barca are highly unlikely to get rid of Neymar as it seems the club are looking to him at the future of the attack when Messi retires.