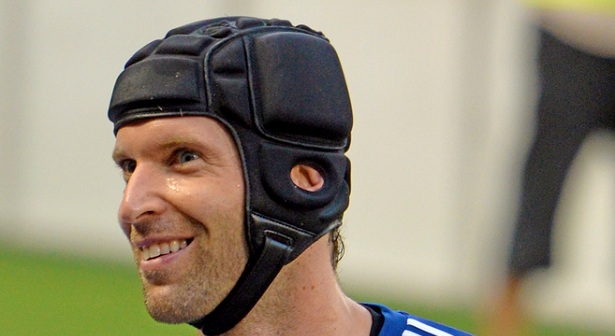 Petr Cech stepped up for his nation once again, after his Czech Republic side appeared to fall apart against a dominant Croatia. The Croatians managed possession and barred the Czechs from even having a shot on goal for the first 30 minutes. The match was unfortunately suspended after flares were thrown onto the pitch with 4 minutes remaining.
The Arsenal shot stopper stood like a wall for the Czech Republic, until a bad defensive play by them let Ivan Perisic score past Cech and then a second goal from Rakitic came from a beautiful lob.
Cech seemed to carry on from the point he left against Spain. He played on the same level with brilliant reflexes, diving to grab onto the ball, catching and stopping shots. But his poor decisions overshadowed his performance, alongside his inability to deal with set pieces.
The Premier League golden glove winner has been at his best since the start of the 2015/2016 season and is desperate to carry on his form through the next season as well. His performances relieve Arsene Wenger from the urgency of signing another goalkeeper and to concentrate on other aspects of the Arsenal squad.