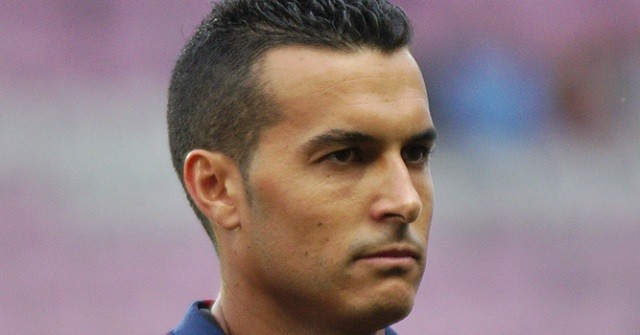 Spanish left back Jordi Alba has claimed that he hopes to play with current Chelsea midfielder Pedro Rodriguez once again at the Camp Nou, as per ESPN FC.
This claim by Alba has come in the wake of reports in which Pedro refused to rule out the likelihood of his move back to Barcelona. If reports are believed to be true, Pedro has already started negotiations to return to his former club.
Pedro moved to Stamford Bridge at the start of last season for £21 million, after refusing Manchester United.
However, judging by his first season on English soil, the Spanish midfielder hasn't been able to adjust to his new surroundings.
Thus, at a time when rumors are aplenty, linking Pedro to Barcelona, his former club mate Alba has claimed that he would love to play alongside him in a Barcelona shirt.
"Hopefully, I can share many great moments with him. He has all the attributes to succeed with Barcelona, hopefully, he can come back. He left, but I think it is vital for the team to have him as a player."
However, if any move is about to happen regarding Pedro, it would definitely take place after the completion of Euro 2016.
Pedro has been an integral part of the Spanish team and also featured in their 1-0 win over the Czech Republic on Monday.