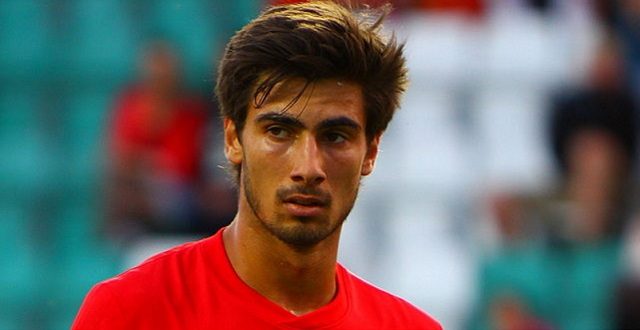 According to Sky Sports, Chelsea's £32 million bid for Midfielder Andre Gomes was shot down by Valencia, leaving Chelsea to consider making a new and improved offer.
The Portuguese Midfielder was on loan at Valencia until making a permanent move there in 2015 for £12 million. The report indicates that the two clubs are about £10 million away in their estimate of the player and Valencia are all too happy to drive up the fee.
Gomes is a dribbly midfielder who plays mostly at center-mid but has also made a few appearances on the left flank. Gomes is smart, stay-at-home midfielder and recorded 5 goals and 5 assists for Valencia last season.
Hard to say if this deal will go through or not. While Chelsea's midfield underperformed last season, they are a strong and talented group.
Who knows whether or not Conte will shell out the cash to bring in Gomes, who has not put up the same numbers as some of their other targets. Chelsea are also reportedly interested in Belgian midfield Nainngolan and Colombian winger Juan Cuadrado.