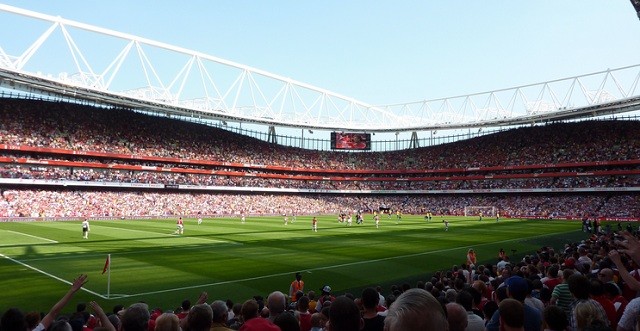 Nigerian starlet Kelechi Nwakali has seemingly confirmed his move to Arsenal via a Facebook post.
Nwakali captained his nations under-17 team to a win in last years World Cup.
He was named the player of the tournament, while teammate Samuel Chukwueze was the tournaments top scorer. Chukwueze has also been linked to Arsenal and reportedly made a visit to London a few months, but the deal broke down.
Chukwueze's future is still up in the air and the player recently admitted he still has to decide on a club.
According to ESPNC FC, sources told them that Nwakali had signed a five-year a pre-contract with the club in March, and that Arsenal have yet to announce the deal because the international transfer doesn't open until July 1st.
Having just turned 18, Nwakali only recently became available to foreign clubs due to FIFA regulations.
This is the third time over the past six months that media outlets have announced Arsenal signing Nwakali.
Considering the pictures, the amount of noise surrounding this move, and Wenger's public statement a few months ago, it's safe to say there is interest in the player from the club and something is in the works.
However, most of the news is coming from the player himself, nothing is for certain until Arsenal make the announcement.