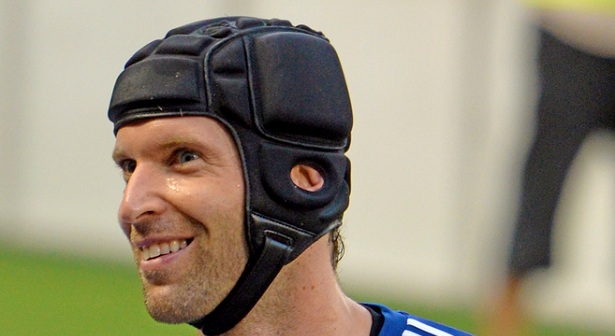 Petr Cech stole the limelight on the night when Spain looked aggressive and came back with wave after wave of attack. Czech Republic were on their back foot, but Petr Cech found himself in the thick of the things.
The Arsenal shot stopper was at his brilliant best, as he stopped everything thrown at him. He punched, caught, and pushed all the shots from the reigning European Champions. He was the one who made the difference between the two sides.
Unfortunately, during the dying minutes of the game, Cech conceded the sole goal of the match from a pinpoint delivery by Andres Iniesta, which was headed home by Pique.
As the Czech Republic's coach stated before- Chelsea made a big mistake by selling Cech, and Arsenal made a wise move. Petr Cech was considered to be past his best at the start of last season, but after winning the golden glove, he proved his critics wrong and with his performance against Spain he has made it clear that he cannot be ruled out of the goalkeeping business anytime soon.