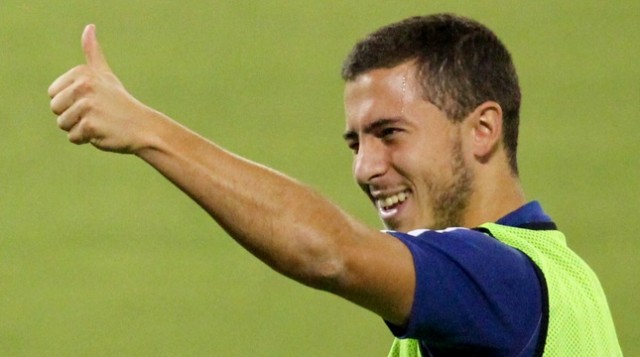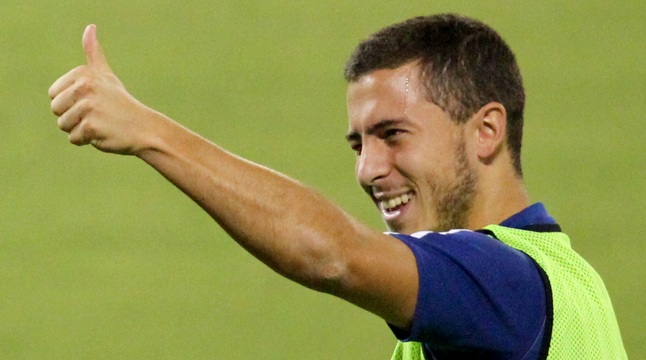 Champion's League winning Manager Zinedine Zidane is starting the Real Madrid transfer rumor mill with a doozy. According to Alejandro Alcazar of Sport, Zidane is very keen on signing Belgian international Eden Hazard.
Alcazar believes that Madrid may be looking to move Isco and James Rodriquez this summer and would need a new creative player in the midfield to partner with Modric.
Despite a forgettable campaign for Hazard last term, the winger was the English PFA Player of the Year and a huge part of the Chelsea team that won the league during the prior season.
Hazard is known for his pace and dribbling abilities. He usually plays out on the left wing or attacking midfield and uses his speed and technical abilities to dribble at opponents and draw fouls.
While these are just rumors now, something Real Madrid are famous for, keep an eye on it throughout the summer. Madrid have had interest in Hazard for awhile, but with an asking price of Bale-sized proportions Madrid passed on him earlier in the year.
However, Real are not shy about spending money on good attacking talent and if last season was any indication, Hazard may want out of England too.
There is a good chance this deal happens, especially if Madrid can move Isco or Rodriquez for sizable amounts.