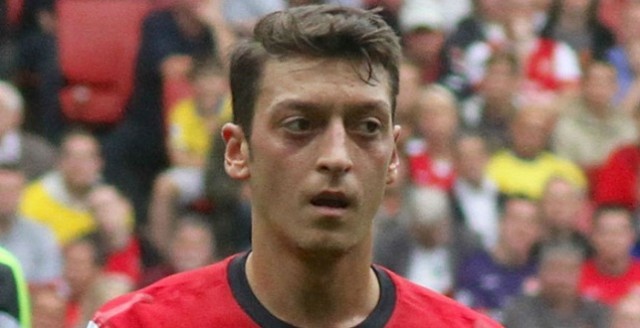 Mesut Özil had a decent game, by his standards, against Ukraine, as he was limited by the Ukrainian defense. Although, he did manage a superb assist in injury time to Schweinsteiger, who scored with the first touch to hand Germany a 2-0 victory.
The Arsenal midfielder was unable to create as many chances as he generally creates over the course of a game. However, he played for the full 90 minutes and carried on with his natural passing game, as he managed 87.5% pass accuracy.
In injury time, Germany started a counter attack from Ukraine's corner kick, which was carried on by Toni Kroos, before passing the ball on to the sidelines for Mesut Özil, who then delivered an amazing in-swinging cross to Schweinsteiger for Germany's second goal.
With the kind of season Özil had at Arsenal, the expectations are really high for him at the Euros. He forms an important part of Germany's midfield alongside Toni Kroos, and the German squad relies on him for attacking build-up. Despite having a quiet game, Özil managed an assist, which should surely boost his confidence as the tournament progresses.