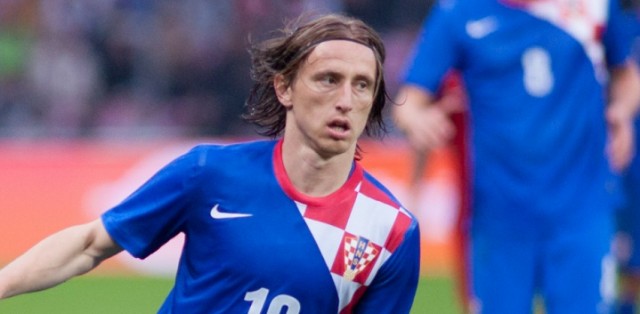 Luka Modrić scored a stunning goal and helped the Croatian national team win their Group D match against Turkey. He was awarded man of the match for this performance.
For now, they lead the group while they wait for Spain and Czech Republic to play their game.
He helped his squad make it to the European competition by contributing two goals in the qualifying phase.
Fellow Real Madrid midfielder Mateo Kovačić is also part of the squad and was on the bench on Sunday, but didn't get a chance to play.
The #19 was a big part of the team's UEFA Champions League success. With three goals and three assists in all competitions, he's one of the main creative anchors of Zidane's team.
Like other key Real players, he's had some problems with injuries this season. Because of this, his club will pay close attention to his appearances and overall health during the tournament.
So far Modrić joins Bale and James as the international players standing out with their national teams this summer. Kroos, Ronaldo, Ramos and Lucas Vázquez will make their Euro debut this week.