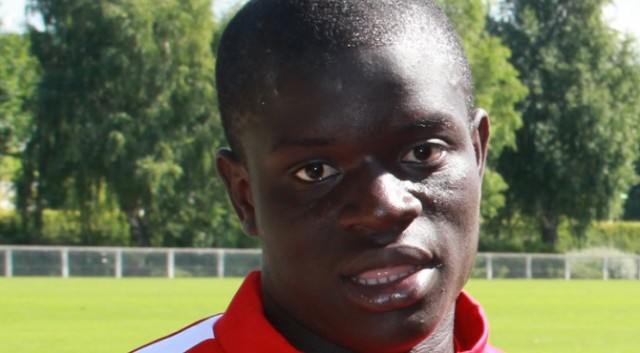 Manchester United are ready to activate N'Golo Kante's £22m release clause at Leicester City, according to the Daily Mirror.
The report suggests Jose Mourinho has made strengthening the midfield his priority after the signing of centre-back Eric Bailly earlier this week and has identified Kante as a key transfer target.
However, it appears as though United wouldn't be the only team keen to trigger the player's release clause as Chelsea, Arsenal and Paris Saint-Germain are all believed to be interested.
25-year-old Kante only joined Leicester City last summer from SM Caen, but it didn't take him long to get accustomed to the Premier League and played a vital role in the Foxes' historic title triumph.
Kante, who's currently representing France at Euro 2016, made 40 appearances for Leicester last season, scoring 2 goals and making 5 assists.
If United's interest in genuine and they manage to sign Kante, it'd be a fantastic signing. He was the best midfielder in the league last season and would definitely add energy, intelligence and steel to United's ponderous midfield.
Signing Kante for £22m after his heroics last season would be an absolute bargain. United need to add some creativity to their midfield, but Kante's signing would address many other issues in the team and would help make Mourinho's system work.
It seems like Kante could be prized away from Leicester this summer. If the reports about his release clause are accurate, United should do everything possible to win his signature.