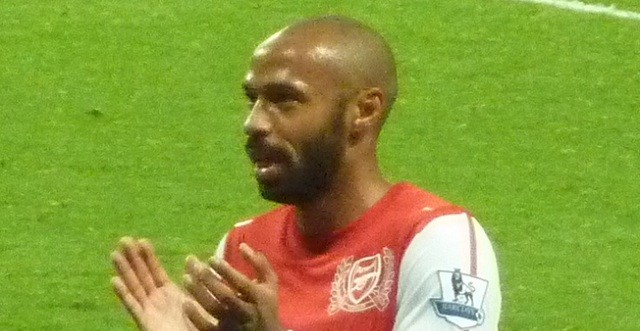 Arsenal Legend Thierry Henry has blasted English striker Jamie Vardy for wavering over a move to Arsenal, as per ESPN FC.
Arsenal tabled a bid in the region of 20 million pounds for Vardy in May. However, after mulling over the move, Vardy decided to put the move on hold until after the EURO 2016.
Thus, amid reports that the 29-year-old will decide on his future next month, Thierry Henry has criticized the motives of the Leicester striker.
"All I can say is if I was playing for Leicester and I had Arsenal coming, and I'm 29, I would have gone. But I'm not Jamie Vardy,"  Henry told BBC Radio 5 Live.
"Either he has another proposition on the table, or Arsenal doesn't seem attractive to him anymore."
In fact, if you take a look at the response of Arsenal fans on various social media outlets, Henry has only echoed their concerns with his statement.
Thus, at a time when Arsene Wenger is looking to bolster his attacking options in the summer transfer window, the comments by a Legend like Henry might not make the Gunners' boss much happy.