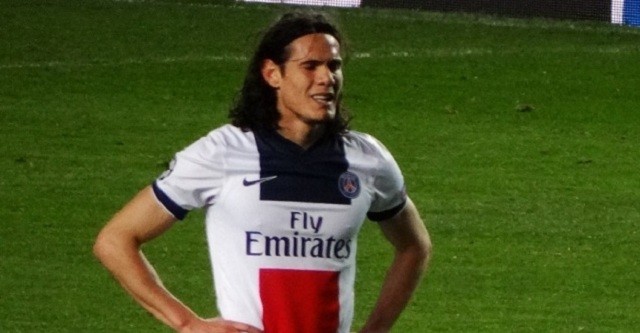 Arsenal have identified Edinson Cavani as the alternative option to Jamie Vardy, according to reports from the Daily Express
It had been reported recently that Arsenal decided to activate Jamie Vardy's £20 million release clause at Leicester City and many believed that the England international was certain to join the Gunners.
However, no confirmation of the deal has been made as of yet and former Arsenal midfielder Ray Parlour had revealed that the transfer for Vardy is unlikely to go through.
Vardy set to reject Arsenal
Parlour told talkSPORT, "It looks like it isn't happening now. I was at the Arsenal the other day and there were big reports flying around, and the club's cameramen and digital staff had to get down to the training ground.
"So it looked like it was going to happen – there was a medical being done. But it seems Vardy thought about it while on England duty, and suddenly there was a U-turn."
Cavani now wanted by Arsenal
With Vardy having suddenly rejected the transfer, Arsenal are now believed to be moving quickly in their search for an alternative and now according to reports from the Daily Express, the Gunners have switched their attention to Uruguayan international Edinson Cavani.
Cavani is widely expected to be leaving Paris Saint-Germain this summer and a lucrative move to China had been seen on the cards for the 29-year-old.
In a surprise turn of events though, Cavani has rejected offers worth up to £500,000-per-week in order to stay in Europe and now Arsenal are reported to be lining up a move for the former Napoli hitman.