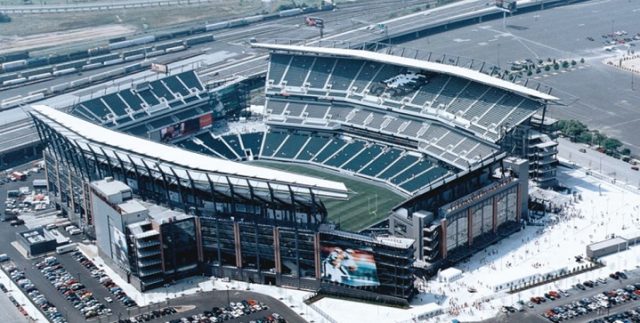 After a loss to Colombia in the opening game of the Copa America Centenario, the United States bounced back in their second game handily defeating Costa Rica by a 4-0 scoreline.
The victory puts the U.S. in second place in the group with one game remaining in the group stage.
A tie against Paraguay is all that will be needed to secure the Americans a place in the knockout stages unless Costa Rica manage to beat Colombia by 6 goals or more in the other Group A matchup.
Paraguay will be a difficult matchup for the United States. They gave Colombia a good game on Tuesday, but ended up falling just short with a 2-1 loss.
The U.S. may be at a slight advantage against Paraguay because Paraguay needs a win in order to have a chance to qualify for the next round.
This means that Paraguay will have to play attacking soccer and it could give the United States the opportunity to sit back and counter attack in the hopes that Paraguay will over expose themselves going forward.
With the idea in mind that Paraguay will probably play somewhat aggressively, I would expect Klinsmann to go to a more defensive lineup for this matchup.
Goalkeeper – Brad Guzan
Klinsmann established before the tournament that Guzan was going to be his #1 goalkeeper and Guzan has done nothing to lose that role.
Left Back – Fabian Johnson
Fabian was able to go forward more against Costa Rica than he did against Colombia and as long as he can do that he is a very good player for USA.
Center Backs – John Brooks and Geoff Cameron
Brooks and Cameron looked like a strong duo against Costa Rica, as they helped lead USA to a shutout. They should be getting more familiar with each other with each game, and this should only make them more effective.
Right Back – DeAndre Yedlin
I'm not sure if he's played as well as he's capable of yet in this tournament. Even when he is not at his best his incredible speed helps him chase down the opposition's attacking players and it makes him a threat going forward.
Left Mid – Kyle Beckerman
It might be difficult for Klinsmann to bench Jermaine Jones after such a great performance against Costa Rica, but at some point Jones is going to need a rest.
Klinsmann has shown that he prefers to rely on veteran players in big games, so if he does decide to give Jones a rest I would expect Beckerman to start in his place. Beckerman can provide a veteran presence and he is a good defensive player.
Center Mid – Michael Bradley
Bradley played much better against Costa Rica than he did against Colombia. The U.S. will need him to continue to play well if they wish to advance to the next round.
Right Mid – Graham Zusi
Zusi scored a goal after coming on as a sub against Costa Rica. If Klinsmann is going to rotate the squad at all I would expect him to go with another veteran like Zusi to fill in for Bedoya for one game.
Wide Left – Bobby Wood
Wood scored an impressive goal in the last game against Costa Rica. He continues to put in strong performances for the National Team and he looks like he could be a starter for the Americans for a long time.
Striker – Clint Dempsey
Dempsey scored a penalty kick and tallied two assists in the win on Tuesday, although his first assist to Jones looked like an accident. Still though Dempsey might be the best player for USA in this tournament so far.
If the U.S. can get an early lead I expect to see Dempsey subbed out early in the second half or even at halftime in order to get him some rest before the knockout stage.
Wide Right – Gyasi Zardes
Zardes is still not a player that excites me, but he is good at tracking back and helping out on defense. These skills will be useful against a Paraguay team that will probably be aggressive seeing as how they need a win to advance in the tournament.
USA is a bit of an older team and some of these older players are certainly going to get tired at some point if they are asked to start every game of the tournament.
Klinsmann has used the same lineup for two straight games, but it would probably be a good idea to rotate the squad just a tad for the final group stage game in order to keep the team fresh.