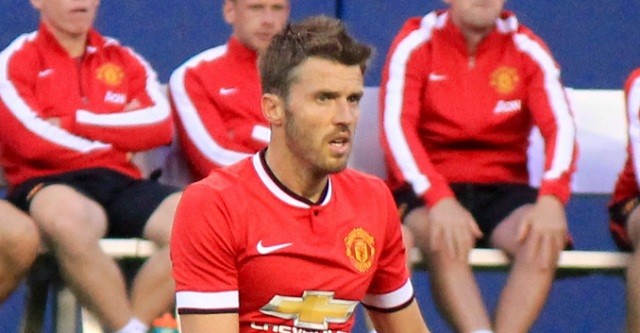 Michael Carrick has renewed his contract with Manchester United for another year, which will prolong his stay at the club into an 11th season.
The 34-year old expressed his delight at the new deal and his hopes for winning many more trophies in the future.
"This great club has been a part of my life for the past 10 years, so I am delighted that this incredible journey is continuing. It's great to have the opportunity to work under José Mourinho, who has achieved so much during his managerial career," he said.
"I would like to thank the fans for their unwavering support. Winning the FA Cup was a special moment and, hopefully, we can go on to win more trophies in the future."
Carrick's previous deal was about to expire at the end of this month, but despite receiving a proposal to move to Australia this summer, the veteran midfielder has opted to stay with United.
The midfielder made 39 appearances for Manchester United last season and was very highly regarded by Louis Van Gaal.
It appears as though Jose Mourinho values Carrick's ability and plans to rely on his vast experience in midfield. The Portuguese manager expressed his content with Carrick's new contract and stressed the importance of the veteran's knowledge.
"Michael is a very intelligent midfielder and a great reader of the game. I am pleased that he will be extending his contract. His form this year shows his ability and his enjoyment of the game are as strong as ever," Mourinho said.
Can't wait to get back to work..
1 more year for this great club and hopefully more of this !!! pic.twitter.com/RQQ1U0K2OZ

— Michael Carrick (@carras16) June 9, 2016
"Michael has a wealth of experience from his many years at the club and that knowledge will be invaluable to me. I am really looking forward to working with him."
Given United's participation in the Europa League next season, it's a smart decision to keep Carrick at the club.
Having squad depth will be essential for United's chances for silverware next season and considering the fact Carrick was the team's most reliable midfielder last season, the decision to prolong his stay at the club is more than justified.