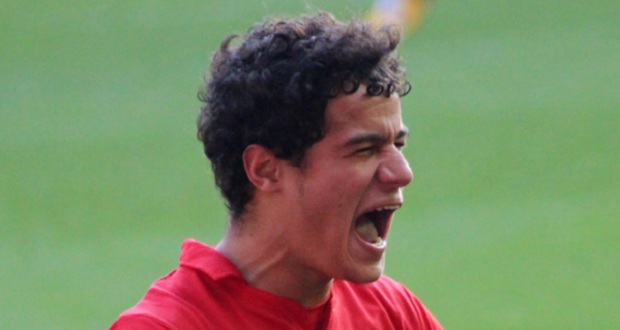 Liverpool's creative midfielder, Philippe Coutinho, stated for the Internet portal Goal that he is completely unaware of any PSG bids.
He was previously linked very heavily with the French champions, but now he said that there is absolutely no firm ground for such rumours.
"As far as I know, there's no offer," stated the Brazilian. "I'm here with the national team, this subject is for my representatives. More important for me is to be here, focused on the national team and having a good tournament. That's where my head is."
Coutinho managed to score a hat-trick as his team demolished Haiti 7:1 on Wednesday. It is suggested that PSG approached Liverpool about the player, but Coutinho himself claims that he doesn't know anything about the reported offer.
The transfer itself is not very likely to go through, as Liverpool intends to fight for a Champions League spot next season, but PSG may have a few assets on their side too. The biggest advantage for the French club is their participation in the ECL, and that is something that Coutinho can't have with Reds (at least not for next season).