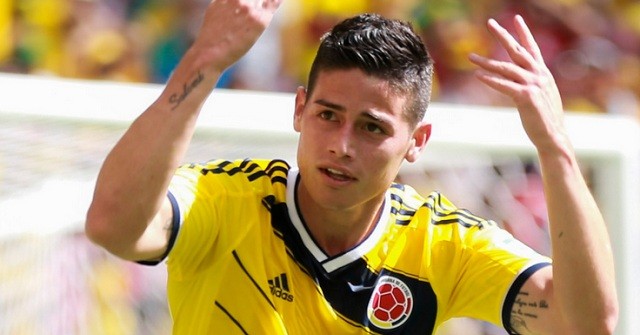 Despite his irregular season with Real Madrid, James Rodríguez proved on Tuesday he's still a great player. With a goal and an assist, the #10 was the man of the match.
Thanks to his performance, the Colombia national team sealed their spot in the Copa America Centenario quarter-finals. They will have to play fourth-placed Costa Rica on the last matchday to retain the first spot.
With two goals, James is the current top goalscorer of the tournament. If his form continues, he could lead his country further on, just like he did in the 2014 World Cup.
Despite a shoulder injury, the Colombian keeps on playing and showing Real Madrid the sort of player they would miss out on if they decide to sell him this summer.
With a price tag close 80 million euros paid to AS Monaco in 2014, he impressed fans with an excellent first season. However, the dreaded #10 curse at Real made him suffer in his sophomore effort.
He was absent for most of September and October due to an injury. After his recovery, he failed to pick up the form from the previous season. Once Zidane arrived, the system changed and Rodríguez didn't fit in the Frenchman's philosophy.
Another season sitting on the bench isn't something he wants and something he doesn't deserve. Still, playing for Los Blancos means that you will have to compete with other top players.
If Real and James do part ways this summer, the only positive aspect of his tournament performance is that his market value could increase.