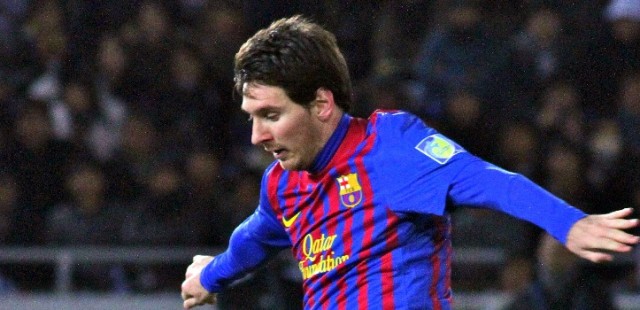 Manchester United are reportedly exploring the potential to bring Barcelona superstar Lionel Messi to Old Trafford, according to The Daily Mail.
The report suggests that United have made a couple of requests inquiring about the Argentine forward during the span of the last few weeks and if any move would to happen, it would occur next season.
Jose Mourinho's vision of a new Manchester United has been an ambitious one with the club being linked to many other top players and they can add arguably the world's best player to the impressive list.
The 28-year-old, who is currently in the USA and is set to compete in the Copa America tournament for his country, Argentina, has been with his club Barcelona since he was 13 years of age.
Messi broke into Barcelona first team in 2004 and since then he has gone on to win countless trophies and individual awards along the way, while establishing himself as the best in the game and quite possibly the greatest of all time.
The possibly addition of Messi to the squad would obviously be a welcome one to the right wing where he would most likely play and this would allow current right winger, Jesse Lingard, to learn from the world's best.
Messi is also in the middle of a legal case regarding his tax affairs and according to Sportsmail he is becoming 'frustrated and hurt' by the media in Spain.
Given that Messi has spent much of his life at Barcelona, the deal looks highly unlikely at this point, however, if he would like to challenge himself in a new league with a big club, United would be a great landing spot.