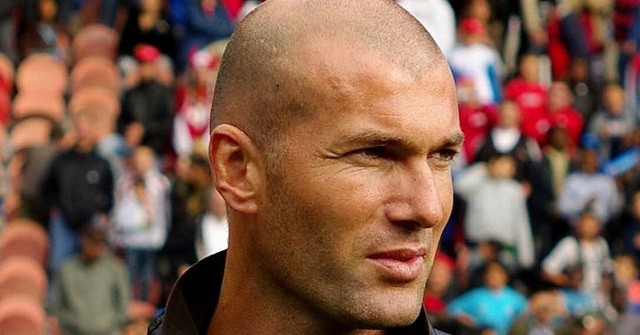 According to AS, a Spanish sports newspaper, Zinedine Zidane discussed the plans for next season before leaving on vacation. He requested a left back, a midfielder and a striker.
Winning La Undécima won't make Real Madrid relax. The 2016-17 season is expected to bring more silverware to the Santiago Bernabéu, especially from the three important tournaments: the league, the cup and the UEFA Champions League.
The coach is aware that his players didn't finish the season in the best physical condition. Marcelo didn't have a natural replacement and he was forced to recover quickly from any type of injury he suffered.
Because the following term will be longer, having squad depth is a priority. Consequently, AS reports that Zizou has asked the club to bring him reinforcements for those three zones.
For the left back position, David Alaba seems to be the priority because of his ability to play in many different areas. However, his high price and the fact that he plays for Bayern Munich makes this a difficult negotiation.
Plan B would be Ricardo Rodríguez from Wolfsburg, a name that has been linked to Los Blancos for a while. Finally, the third man would be Wendell from Bayer Leverkusen. The three players are young and would be a solid alternative to Marcelo.
When it comes to the midfield, the name hogging all of the attention is Paul Pogba. This would be a Galactico signing and Casemiro would once again be forced to sit on the bench. In addition, it would cause an overbooking on that zone.
This won't be an easy transfer and it definitely won't be a cheap one. Ideally, the club will want to solve this sooner rather than later and have him ready to start the preseason with his teammates.
Other names include Kramer from Bayer Leverkusen, Verratti from PSG and Kanté from the Premier League champions Leicester City. All these men also have youth on their side, but there will be plenty of competition for the signature.
Finally, for the attack, Robert Lewandowski also takes the spotlight as the other possible Galactico purchase. Just like Alaba, his high price and his current team will make this a challenge.
If he fails, Aubameyang is another option. Nevertheless, resorting to the youth system wouldn't be a bad idea, since Mayoral and Mariano seem prepared for first division football.
The possibility of the FIFA ban for winter and summer 2017 would force Real to build a squad now for the following two seasons. As a result, it's understandable that the wish list is full of talented players from all of Europe.