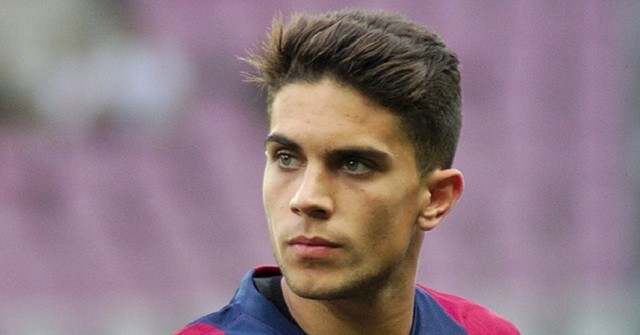 FC Barcelona defender Marc Bartra will leave the team, Barca's website announced on Friday.
His next destination is going to be Borussia Dortmund. The German club has informed Barcelona that they want to activate the buyout clause in Bartra's contract, which establishes that Spanish club is "obliged to facilitate the transfer of the player for the price of 8 million euros ($9 million)."
Bartra has spent half of his life in Barcelona. He arrived at the club when he was 12—he is now 25—and played in the minor leagues of La Masia until he made his debut with the first team in 2010 under coach Pep Guardiola.
Since then, he has won five La Liga titles, two Champions League, and two Copa del Rey titles.
Borussia Dortmund later posted a photo of the official signing on its Instagram account. Bartra becomes the second major signing of the summer for Borussia so far, after signing French forward Ousmane Dembele.