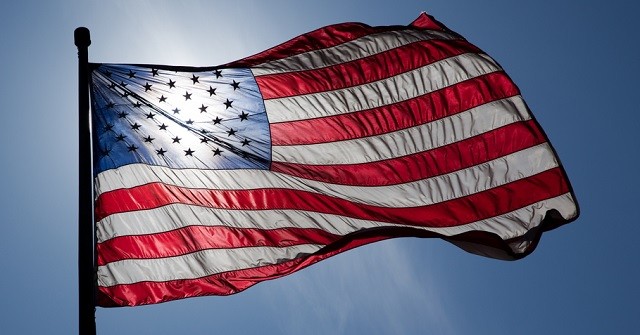 The United States Men's National Team will kick off the Copa America Centenario on Friday against Colombia.
This tournament will be the best chance for the United States to face top competition in competitive matches before the World Cup in two years, so the players will certainly be looking to prove themselves to head coach Jurgen Klinsmann.
Colombia joins the United States in Group A along with Paraguay and Costa Rica. The U.S. will need to at least advance out of the group stage in order to consider the tournament a success and getting a result against Colombia would put the Americans in a good position to get out of the group.
The U.S. has won three consecutive friendly matches in preparation for the Copa America Centenario defeating Puerto Rico, Ecuador, and Bolivia. They will look to carry that momentum into the match against Colombia on Friday.
Having seen what the U.S. has done in recent friendly's, here is the lineup we will most likely see on Friday night.
Goalkeeper – Brad Guzan
Tim Howard appears to have taken a step backwards at the age of 37, so Klinsmann has named Guzan his No. 1 goalie for the match against Colombia.
Right Back – DeAndre Yedlin  
Yedlin looks like an improved player after gaining a year of experience with Sunderland this season. It would be a surprise if we do not see him in the starting lineup.
Center Backs – John Brooks and Matt Besler 
Brooks has started all three of the May friendly's for the National Team, so expect to see him in there against Colombia.  Klinsmann will probably pair Brooks with Matt Besler or Geoff Cameron because of their experience, and I suspect he will go with Besler because he is more familiar with the center back position than Cameron is.
Left Back – Fabian Johnson
Johnson is arguably the best player for the U.S. National Team and he is probably better utilized further up the field. However, the U.S. really need Johnson to play left back due to a lack of alternatives at the position.
Left Mid – Jermaine Jones
Jones may be 34 years old, but he is still a quality player for the United States.  Darlington Nagbe is a great option to sub in for Jones late in the game if he becomes fatigued.
Center Mid – Michael Bradley
Bradley always seems to play better when he plays deeper and more defensively.  He will probably play in a deeper role on Friday as the U.S. may have to absorb some pressure against Colombia.
Right Mid – Alejandro Bedoya
Bedoya played well in the warmup game against Bolivia on Saturday, tallying two assists.  He likely earned himself a place in the team against Colombia with that performance.
Wide Left – Bobby Wood 
Wood has had an impressive run for the National Team since June of last year.  He has scored 5 goals in that time frame, including one against Puerto Rico two weeks ago.  He deserves the start against Colombia.
Striker – Clint Dempsey 
With Jozy Altidore injured there is really no U.S. striker who has proved to be as productive as Clint is.
Wide Right – Gyasi Zardes
Gyasi has a horrid first touch, but he does make good runs and he scored twice against Bolivia on Saturday.  Klinsmann has given him tons of playing time over the past two years, so I expect we'll see Zardes in the lineup on Friday.
This is the starting lineup I expect to see on Friday night with Nagbe and Christian Pulisic possibly coming on as late game subs, especially if the U.S. is in need of a goal.
Where to watch USA vs Colombia
The match will be televised on Fox Sports 1, Univision & online via Fubo (paid).