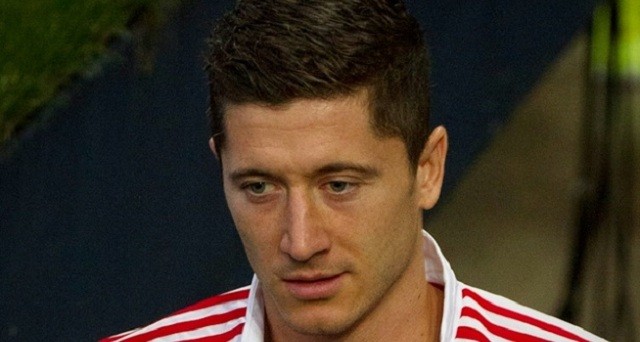 According to AS, Bayern Munich striker Robert Lewandowski has convinced Real Madrid to sign him this summer. However, Los Blancos don't plan on going crazy for the Polish man.
Bayern is a tough club to negotiate with and with the arrival of new boss Carlo Ancelotti, some players may be stopped from leaving by the Italian. Even so, the right amount of money can persuade the Germans to negotiate and have time to purchase a replacement.
Cezary Kucharski, Lewandowski's agent, already admitted contacts with Real. Robert will end his contract with Bayern in 2019. Although reports in Germany claimed the striker would sign a new contract until 2021.
While the feeling between Real Madrid and the striker is mutual, Florentino Pérez won't want this to be a summer-long story and won't just pay anything he's asked to pay.
With the Euro 2016 and the Copa America taking many of Zidane's players, this preseason will be very important. All players that have to leave should leave before it starts. All players that need to come should have arrived before it starts as well.
The coach is aware that the following season will be a longer one and late arrivals will just have a harder time adapting to the required mental and physical state.
If Lewandowski does come, this would mean a member of the BBC would have to leave. Even though the club and Zidane are happy with all three men, if any of them were to leave, Karim Benzema seems to be the chosen one.
It's still early, but this story should find a conclusion very soon. Real won't want to wait until after the Euro in case the striker has a great tournament and his price tag increases even further.