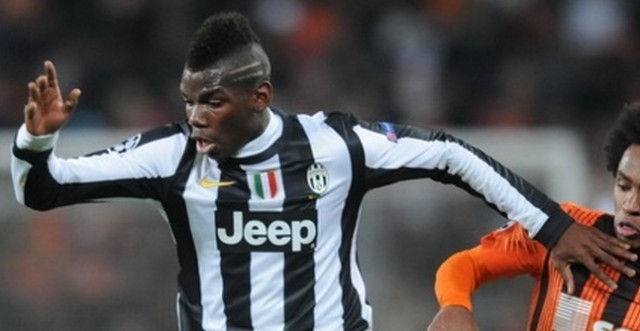 Real Madrid President Florentino Perez has openly stated that Real Madrid may make a move for the highly-rated French midfielder Paul Pogba, if Juventus decides to sell the 23-year-old in the coming months.
At just 23, Pogba is one of the most sought after midfielders playing in the European Leagues this moment.
His stock risen incredulously last season after he commanded the Juventus midfield.
Although he has been at Juventus for four seasons now, last season was undoubtedly his best at the Old Lady.
In addition to his own form, it was the absence of fellow stalwarts like Andrea Pirlo and Arturo Vidal that epitomized his importance.
While the former left for the USA last summer, the latter decided to ditch the Old Lady in favor of playing for the German giants Bayern Munich. As a result, there was a huge gap left to fill for the likes of Pogba.
Many people predicted that Juventus would fall apart after the departure of their midfield duo.
However, after undergoing a slow start to this season – they won only 3 of their opening 10 games, the likes of Paul Pogba and Paulo Dybala catapulted the Old Lady back to the top of the Serie A.
Thus, amid talks that he may cost more than Cristiano Ronaldo, Pogba has justified the hype that surrounds him with his performances in the last 10-months.
"Pogba is a great player, but in midfield we have six great players, so I would not want to discuss speculation," Perez said.
"While he excites me, it is difficult to reach agreements if there are no termination clauses [in a player's contract].
"If a player such as him is available, we may go for him, but would have to reach an agreement."
Thus, with Real Madrid eyeing for his signature, Pogba would try to increase his worth by displaying momentous performances for the French side in the upcoming Euros.