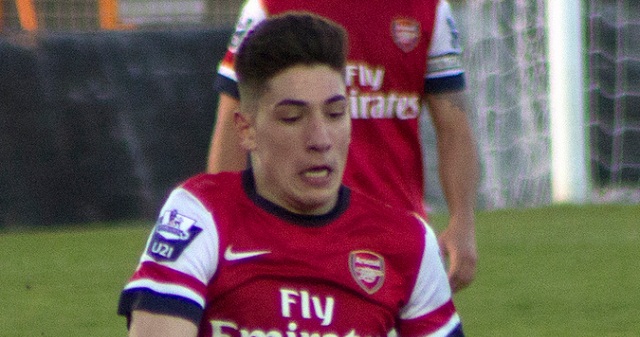 After an injury to Real Madrid defender Dani Carjaval, which ruled the 24-year-old out from the Euros, Spanish Manager Vincent Del Bosque has selected Arsenal defender Hector Bellerin in his place.
Although Bellerin impressed with Arsenal in the previous season, all his defensive prowess could earn him was a place on the stand-by list.
However, after Carjaval succumbed to a hamstring injury in the final of the UEFA Champions League, Bellerin was promoted to the 23-man Spanish squad.
In addition to Bellerin – who will represent the Premier League in the Spanish squad, the likes of Cesc Fabregas, Pedro, David Silva and David De Gea are also the ambassadors of the English League.
However, while Arsenal fans would suggest otherwise, Bellerin is relatively inexperienced when it comes to the International level.
The 21-year-old product of Barcelona academy only made his debut for Spain on Sunday.
Spain is placed in the Group D at Euro 2016 with Czech Republic, Turkey, and Croatia also residing alongside them.