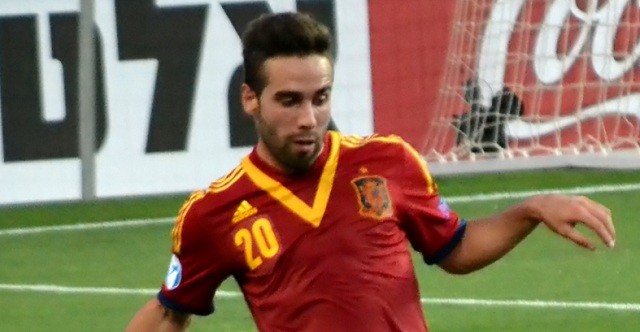 Dani Carvajal will be out of Spain's squad for the Euro 2016 after his injury in the UEFA Champions League final on Saturday. Real Madrid confirmed his physical state in a medical report released Monday.
The right back left the Milan pitch in tears, not only because he had to leave a match as important as a final, but he could be left out of a major tournament with his country. Spanish newspaper AS reported that Hector Bellerín would be the replacement, given he started during the weekend for La Roja.
While this is a huge blow for Dani and Spain, the physical state in which many Real players ended that Milan final makes this a blessing in disguise.
Most of those men will play with their national teams this summer and the lack of a break could be very harmful for next season.
Carvajal will now have plenty of time to recover and think only about Los Blancos. Zinedine Zidane must plan the preseason very carefully in order to have the team ready for the start of the 2016-17 campaign.
With the addition of the UEFA Super Cup, the FIFA Club World Cup and potentially more Copa del Rey matches than this year, the Madrid men have an extended year ahead.