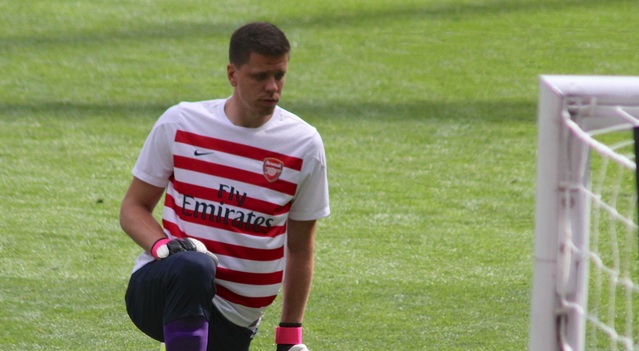 According to Football Insider, Arsenal are not interested in having the services of Wojciech Szczesny. Arsenal are working with Roma in order to extend the Goalkeepers loan. Szczesny claimed last month that Arsenal and Roma were in talks to discuss his future.
The 26-year-old was very impressive with Roma last season and was able to revive his form which made him No. 1 at Arsenal. He appeared in 43 games for Roma, with MOTM performances in two. He has enjoyed his time in Italy and revealed that he has learned more at Roma in a season than he did at Arsenal in 10 years.
Arsenal won't be keen on having Szczesny back at the Emirates Stadium, because Petr Cech had a great season. The ex-Chelsea man hasn't found it difficult to settle at the new club and has been reliable with his shot-stopping skills.
Also, earlier it appeared that Szczseny would return to London because Roma signed Brazilian keeper Allison for £5.7 million. But according to sources, they will loan him to Serie A rivals Fiorentina, which might enable Szczesny to spend another year or two in Italy on a permanent deal.