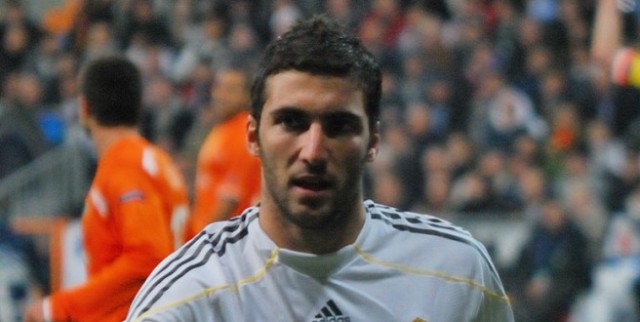 As The Mirror reports, Gonzalo Higuain may be interested in joining Liverpool.
The 28-year-old Argentine forward is currently a member of Napoli, but he would reportedly like to exit the Italian club and join the Reds.
Higuain was more than impressive last season, scoring 36 goals in 35 league games, setting a Serie A record along the way. He was one of the most important players during Napoli's good season, which saw the squad finish second, just behind Juventus.
His whole spell in the Serie A has been exquisite, not just last season. He managed to score as many as 71 goals in 104 Serie A games, and this should be enough to persuade Jürgen Klopp to chase him.
Liverpool could use a good striker or two, with Mario Balotelli already well on the way to exit Anfield. In fact, we should be surprised that the Reds have not yet sent the offer for the Argentine goal-producing machine.
Napoli paid £34.5m for Higuain three years ago, but with Romelu Lukaku heavily linked to the Italian side, Napoli might be keen to sell Higuain in order to recoup some funds.