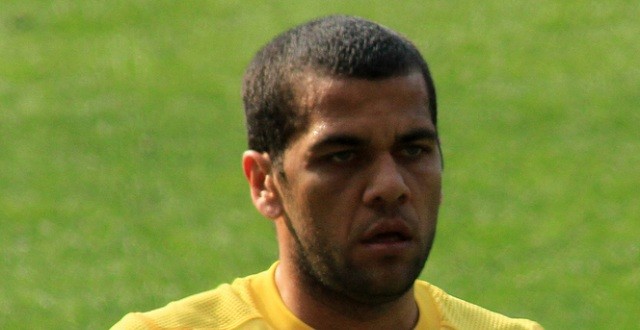 After spending nearly a decade playing for Barcelona, Dani Alves is said to be eyeing a move to Serie A. According to the Independent, Alves has the option of leaving Barcelona this summer to join 32 time Serie A champions, Juventus.
Since his signing from Sevilla back in 2008, the Brazilian has established himself as Barcelona's primary right back. Alves was ready for a move to Ligue 1 at the end of the 2014/2015 season but decided to stay with Barcelona, extending his contract for an additional two years after the team managed to successfully complete a treble.
After staying with the Spanish club for the 2015/2016 season, Alves has now earned a whopping six La Liga titles, and three Champions League titles.
With the recent signing of Aleix Vidal in June of 2015, who also came from Sevilla, Barcelona are now well prepared to fill the Brazilian defender's spot if he decides to leave the club. Vidal has not been able to have much time on the pitch since Barcelona coach, Luis Enrique, predominantly choosing Alves to be part of the starting XI.
A player with the defensive qualities that Alves possesses will truly benefit any club he is a part of. Playing alongside individuals such as Giorgio Chiellini, and Brazilian National Team member Alex Sandro, would give Alves the comfort of playing with defensive teammates that share his athletic stature.
Due to Alves already hinting that he wants out of Barcelona's Football Club prior to the 2015/2016 season, it is very likely that he will not re-sign his contract with the team, resulting in his departure from the La Liga giants.
If Alves makes the decision to depart from his place at Camp Nou, it is in Juventus team manager, Massimiliano Allegri's, best interest to act quickly in recruiting the Brazilian to reinforce his squad's defensive team.