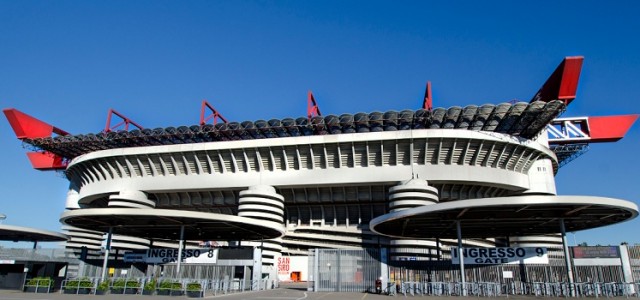 It's finally here, the match that has been on everyone's mind since league football concluded. Real Madrid and Atlético Madrid will play round two in the chapter that started in Lisbon two years ago.
With words like revenge or Undécima up in the air, what really matters is the right there and then. The past won't matter, only what those 22 men put out that evening. It's going to be an intense finale to the club season.
Preferred Formation: 4-3-3
It seems like Zinedine Zidane will stay at the Santiago Bernabéu regardless of the result. Even though losing will be negative, nobody can take away that he brought the team to the final and made them fight for La Liga until the end. He did this in only six months and with a lot less experience than other managers. He'll ask intensity and focus of his men,as a minor mistake could cost the title.
GK: Keylor Navas
The Costa Rican had a fantastic season, especially in this competition. He has gone from a plane directed to Manchester to the Milan final. Now more than ever he needs to have a perfect night.
Defense
RB: Dani Carvajal
A strong season from the Castilla man once Zidane became the boss. He's a great partner for Gareth Bale and the BBC in general. His crosses and forward runs will be need to be watched carefully by the rivals.
CB: Pepe
Since Raphaël Varane suffered an unfortunate injury and will even miss the Euro 2016, Pepe is a guaranteed bet. The Portuguese will get a second chance after missing the 4-1 win in 2014.
CB: Sergio Ramos
Cholo Simeone and his men will certainly won't allow another shocker at the 92:48 mark. However, the captain must give his all and keep his teammates focused on winning this. This is also his first opportunity to lift a trophy with the armband.
LB: Marcelo
He came in late for Coentrão and helped revert the 1-0 Atleti lead. Playing from the beginning now will mean he must rationalize his efforts. The lack of a similar player makes him the only solid choice for a left back.
Midfield
RCM: Luka Modrić
Atlético know the importance of Luka. Without him, the BBC have a harder time approaching the opposite goal. He'll have to use his intelligence and speed to unsettle the strong rival defense.
CM: Casemiro
Carlo Ancelotti left him out of that May 24th match, taking Illarramendi instead. The Brazilian is now an integral part of Zizou's system and will be the man in charge of stopping Griezmann and Torres for approaching the defenders.
LCM: Toni Kroos
He lost one final while at Bayern Munich and the other one his teammates won while he was out with a major injury. Winning one while on the pitch should motivate him to be a leader come the 28th.
Attack
RW: Gareth Bale
The man that always shows up in finals. Every Madridista is hoping that this particular one isn't an exception. He's been very strong in the past few months. He won't have as much room to move as he would want, so he must exploit every minor advantage given.
ST: Karim Benzema
He didn't do well in Lisbon since he arrived with heavy fatigue to that season's end. He has a chance to make up for that. He's scored the opening goal plenty of times this year, so he must work to do that on Saturday.
LW: Cristiano Ronaldo
Despite a couple of scares, he won't miss this one and is very confident ahead of this clash. He's going to arrive in better shape than two years ago, so we may see one of those memorable performances from him.
(4-3-3)