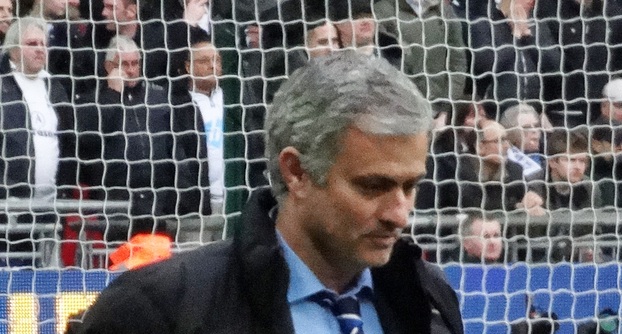 As soon as Jose Mourinho joins Manchester United, this move would unearth football's worst kept secret. It is worth noting that Mourinho's agents are in talks at Old Trafford to sign off the deal. As all football fans await the announcement, the agreeable number of zeros on the paycheck appears to materialize behind closed doors as online Sportsbook soccer odds fluctuate.
However, it will be a dull and an odd moment for Chelsea and their supporters. Their two-time coach will be leading their biggest rivals to restore their glory days at Old Trafford. This will be a real test to the opposing Blues fans due to the strong bond with the Special One. It will be a matter of time to know whether this relationship will be lost or will last in the Premier League.
When Mourinho was Inter Milan manager, they beat Chelsea in the Champions League round of sixteen with a 3-1 aggregate score line in 2009-10. At the time, Mourinho kept his cool and did not overreact with any high-spirited celebrations. Chelsea will meet United only at least twice in the 2016-17 season, and this will stir mixed reactions as dictated by the fans, the media, and tribal loyalty supporters.
Mourinho's appointment would make it the third time a high profile Chelsea Manager joined the Red Devils. Tommy Docherty helped Chelsea to secure a place in the Premier League in the 1960s, but later encountered several challenges in clinching any title after Tottenham beat them 2-1 in the finals of the European semifinal (Fairs Cup) and the 1967 FA Cup. However, he won the F.A Cup in his final season and left for Man United where he experienced the worst challenges in the next five years. Before his sacking, he had already relegated the Reds to the second division.
Dave Sexton succeeded Doherty and improved the quality of the Blues in which they won their first ever FA Cup in 1970 and afterwards beat Real Madrid in the 1971 Winners Cup final. Unexpectedly, in 1977, Sexton again succeeded at United. Even though he managed to clinch a spot in another FA Cup final, he left after four years of lack of success. Relatively, Chelsea fans would hope that Mourinho follow the same footsteps of underachievement if he arrives at Old Trafford.
Unconfirmed reports state that Mourinho might pull some of his favorite players from his former club, with names like Nemanja Matic strongly linked to such rumors. Mourinho might take advantage of his relationship with some players at Stamford Bridge and call for their services at Old Trafford. However, players like United's Marcus Rashford could probably exit to Chelsea due to Mourinho's doubts with young players, whereas Juan Mata could emotionally return to the Blues squad.
In a Chelsea perspective, maybe the move by Mourinho to join United will benefit the club due to the foreseeable media circus he will attract. In addition to Manchester City's Pep Guardiola arrival, the media will religiously follow their resurrected thorny rivalry in La Liga, and show their obsession with Liverpool's Jurgen Klopp to light up frenzies in London.
The media spotlight that Chelsea has lived through the last decade will continue thanks to the debut arrival of Antonio Conte into English football. Even though Conte will be under pressure to revive Chelsea's glory days, the city of Manchester will be the season's showdown venue with the Portuguese and Guardiola also in the brawl. However, Conte will find peace in rebuilding Chelsea's confidence without intensely involving himself in the press. This might give Chelsea the chance to operate without unprecedented media scrutiny.
It will be an interesting scenario to witness Mourinho's first visit to Stamford Bridge. For the Special One, It would be somewhat strange to see a banner still hung in his honor in the stadium while representing the Reds. Most Chelsea fans fear that their former coach will not stop winning trophies when appointed to United. Furthermore, his emotional last moments at Chelsea show that perhaps he already lost touch with his former club. Like has happened to many managers, his tactics have become old school, and similar to what Tottenham's Mauricio Pochettino did, he might go soft on young players due to their hunger, ambitions, and protagonist ways. Possibly, Conte will light up the young players' mantle to fulfill Chelsea's ambitions.