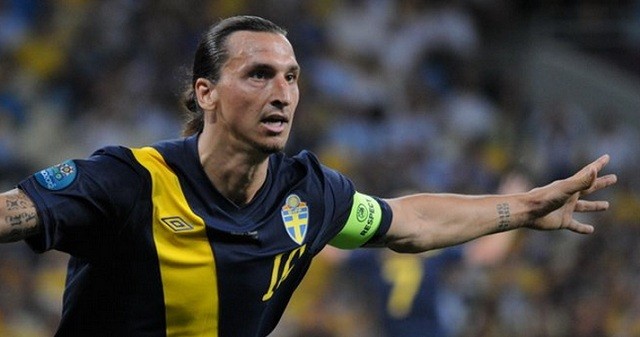 Zlatan Ibrahimovic would like to join Manchester United, but the English club would have to pay him an annual salary of £11.3m, according to The Guardian.
Ibrahimovic has already confirmed his departure from Paris Saint-Germain when his contract expires at the end of June and he's been heavily linked with a move to Manchester United.
However, the paper claims the widespread reports of an agreement between the striker and United are wide of the mark, as both Mourinho and Ibrahimovic are still considering their options.
The 34-year-old striker is believed to have received lucrative offers from LA Galaxy and unnamed clubs in the Middle East, but his priority is to sign for Manchester United and reunite with Jose Mourinho. The two worked together at Italian side Internazionale during the 2008/09 season and their relationship is believed to be very good.
United wouldn't have any difficulty in matching Ibrahimovic's wage demands and getting one of the world's best strikers on a free transfer would be a massive coup for the club. The Swede is still easily good enough to make an impact in the English Premier League and is also one of the most marketable players in world football, which would be another incentive to get him on board.