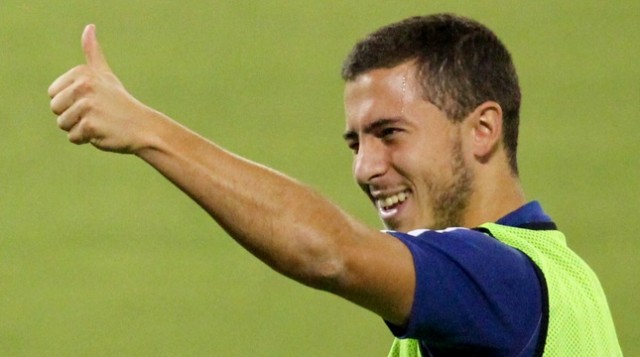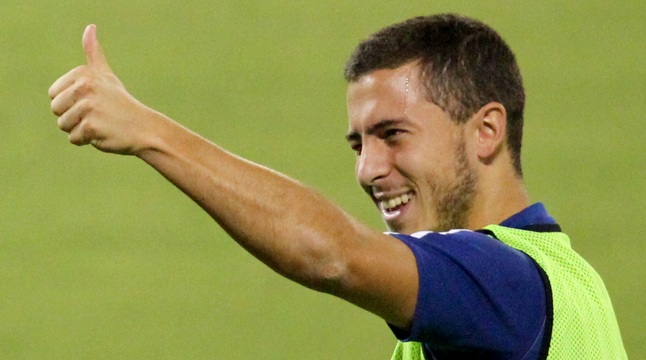 Chelsea star Eden Hazard has thanked Manchester United midfielder Marouane Fellaini on social media website Twitter
It is no secret that Chelsea and Manchester United share a fierce rivalry and it would be fair to state that the two teams are not particularly fond of each other.
That being said, there are a couple of Chelsea and United players who share a strong friendship and the duo of Eden Hazard and Marouane Fellaini certainly seem to get along very nicely, as suggested by the former's recent tweet.
Hazard and Fellaini are training together with the Belgium national squad ahead of their upcoming European Championship campaign in France and the Chelsea star has now taken to Twitter to thank the Manchester United man for helping him out after suffering an apparent blow.
Hazard posted,
Thanks bro 👍🏻👍🏻 @Fellaini pic.twitter.com/xoms426l0m

— Eden hazard (@hazardeden10) May 25, 2016
Chelsea fans were not too pleased with Hazard's complementary message to Fellaini though and sent in a couple of hilarious responses to the winger's post.
@hazardeden10 don't let him touch you bro

— ㅤ (@coIkett) May 25, 2016
@hazardeden10 @Fellaini I'm surprised he didn't elbow you and give you a dead leg

— Melon (@McMellonLuke) May 25, 2016
@hazardeden10 @didierdrogba @Fellaini b careful he will elbow you in a minute

— fs (@x_mfs) May 25, 2016
@hazardeden10 @Fellaini wth why is that mortal touching you

— Daniel (@danieleke9) May 25, 2016
Belgium are one of the dark horses heading into the upcoming European Championships and they will squaring off against the likes of Italy, Republic of Ireland and Sweden during the group stages of the competition.