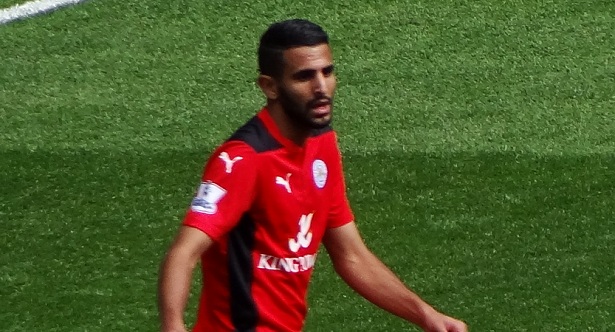 Metro is reporting that Arsenal could be in the market to acquire Riyad Mahrez from Leicester City this summer.  The catch however, is that they might have to give up Theo Walcott in order to get him.
Depending on the details of the potential transfer this could be a fantastic move for the Gunners.  Walcott no longer appears to be much more than a substitute for Arsenal as he lost playing time late last season to the likes of Alex Iwobi and Danny Welbeck.
Mahrez on the other hand was one of the key contributors to Leicester City's miraculous run to the Premier League title this year.
The difference in production between Mahrez and Walcott this season was staggering.  Mahrez scored 17 goals and had 11 assists in 37 Premier League matches, while Walcott had only 5 goals and 2 assists in 28 matches.
Since Walcott was reduced to a substitute late in the year, Mahrez played about twice the amount of minutes as Walcott, but even when considering this discrepancy in minutes Mahrez was still much more effective.
A potential roadblock that might prevent this transfer from happening is that Walcott is reportedly not interested in going to Leicester City.  It makes sense that Walcott would be reluctant to leave Arsenal when he has played there for about a decade, but he will have time to reflect on his options this offseason and could possibly warm up to the idea.
This would be a fantastic move for Arsenal if they are able to pull it off.  Walcott is only 27 years old and likely still has some decent years ahead of him, but he is currently not on the same level as Riyad Mahrez.
Mahrez would give the Gunners another attacking threat and he could be the difference between winning or losing the English Premier League next season.  Wenger and Arsenal should do everything in their power to get Mahrez to the Emirates.