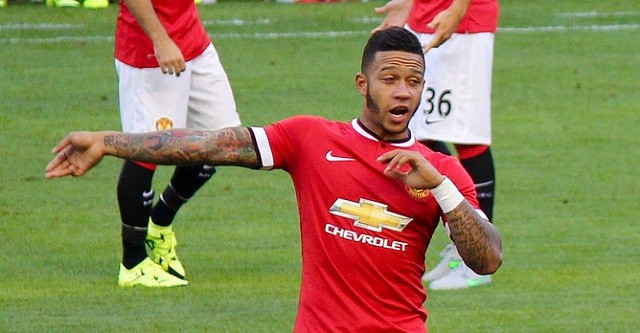 Memphis Depay's future at Manchester United is in serious doubt after Van Gaal's decision to leave him out of the team's FA Cup final squad, according to the Daily Mail.
The Dutch international winger is believed to have reacted badly to the news of his omission from the squad and hasn't travelled to Wembley with the rest of the team.
Given Depay's very disappointing debut season at United, Van Gaal's decision to leave him out of the squad is not surprising. Depay only has himself to blame and things certainly aren't looking good for him if he cannot even make the bench despite United's lack of attacking options right now.
Depay should be given another season to prove his worth, but the chances of that seem to be diminishing with each passing day, especially if Van Gaal stays beyond the summer.
Regardless of who will be managing United next season, it's not exactly a secret that the club will try to bring in some attacking reinforcements this summer and when you also consider the fact that Depay has to fight for the left wing spot with Anthony Martial, the Dutchman's prospects look grim.
It'd be interesting to see whether Jose Mourinho would use Depay if he replaces Van Gaal this summer. Mourinho wants his attackers to be effective in the final third, but also reliable when it comes to helping out in defense. Depay has improved his defensive work in the last few months, but he's still far away from being a player Mourinho would build his team around.