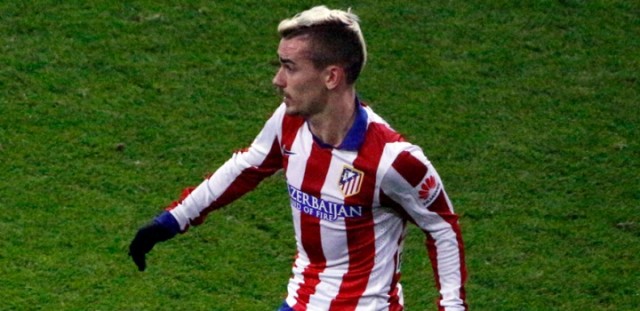 Manchester United are considering a move for Atletico Madrid's Antoine Griezmann, after next week's Champions League final in Milan, according to French news outlet Mercato 365.
The report states that United are already working on signing new players and have created a shortlist of transfer targets, on which Griezmann is joined by fellow Frenchman Raphael Varane, Zlatan Ibrahimovic, Andre Gomes and Benfica centre-back Victor Lindelöf.
Griezmann has already confirmed his intention to stay at Atletico and even sign a new contract with "Los Colchoneros", but it doesn't stop the intense speculation around his future. His current release clause is set at €80m, but Atletico reportedly hope to increase it to €100m.
Given the current, inflated state of the transfer market, paying this amount for the Frenchman could even be considered a bargain, as he's already shown his immense ability, especially in the big games. Griezmann scored against Real Madrid, Barcelona and Bayern Munich this season and helped his team reach its second Champions League final in 3 years.
Manchester United could easily afford to activate Griezmann's release clause, but the big question would be whether the player would fancy a move to Old Trafford this summer.
It's not yet known who's going to be managing the team beyond the summer and the club would not be able to offer Griezmann Champions League football next term, but if Woodward could pull off the signing, it'd undoubtedly be one of the biggest transfer coups in the last decade.