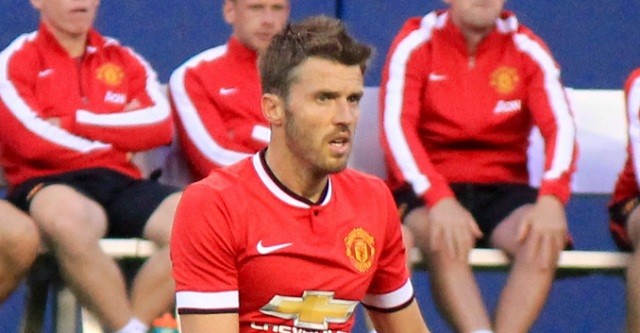 The Express reports that Arsenal are leading the race to sign Michael Carrick. The 34-year old midfielder, who made over 400 appearances for United, is available on a free transfer, with united yet to offer him a new contract.
Carrick is believed to have played his last game for United, having taken his kids out onto the pitch after Tuesday's win over Bournemouth.  Patrice Evra and Rio Ferdinand also led their children out on Old Trafford's turf after their final games for Manchester United.
Arsene Wenger is a long-time admirer of the Englishman and he has been subject to failed approaches by the Gunners over the years.  Wenger is looking to bolster his midfield after the departure of Mikel Arteta, Tomas Rosicky, and Mathieu Flamini and Carrick would be a perfect signing for Arsenal.
Although there is still time for Carrick to be offered a new contract, it seems unlikely, as United would prefer bringing in younger legs after a disappointing season. With many English clubs queuing to sign the midfielder, it seems the five-time Premier League winner has a choice to make.