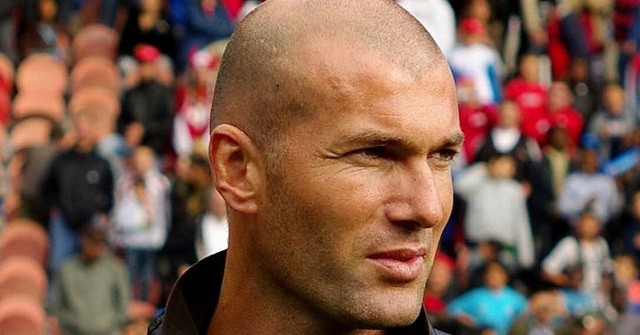 With La Liga over and the UEFA Champions League final still several days away, planning for next season has already begun for all teams. Rumors start to spread, talks are initiated and decisions must be made.
Real Madrid, like all other teams, are facing some tough choices, regardless of the result of the Atlético Madrid match. One of the doubts that is in the air is Zinedine Zidane's continuity.
The Frenchman signed a contract that binds him to the Bernabéu until June 2018. However, Real is known for having very little patience for managers that don't win any titles.
Should Los Blancos win the UCL, Zidane will certainly remain in charge. On the other hand, if they lose the final, doubts will naturally emerge. Still, here are three reasons why Florentino Pérez should keep Zizou, regardless of what happens in Milan.
He's had less than 5 months in charge
Coming in just a couple of days before "Día de Reyes," the former #5 finally made most Madridistas' dream come true. His legacy as a player had him as one of the top men to take charge of the club.
While the beginning was bumpy, the timid man remained humble and continued to do his work. He's improved with time, as he's still a fairly inexperienced manager. He can only get better as time goes on, so Real should be patient with him.
As a player, Zinedine took his time to create wonderful plays. If this is an indicator of how he'll be as a manager, wonderful achievements are ahead if he stays. Lack of continuity ruined the first Pérez era as president of the club. With the exception of Benítez, he's allowed managers to stay longer in this second era.
He's shown he can turn around a "virtually dead" team
Back in January most people saw Real Madrid as a disaster. Four points away from leading La Liga, out of the Copa del Rey because of a humilliating fact and a strong air of disconnect between players and coach.
In came the new boss. The first two months were rough, as the team seemed to be stuck on the Benítez mindset. A couple of ties and a city derby loss in La Liga had people doubting if appointing him was the right thing to do.
Nevertheless, March saw the beginning of positive changes. The team was playing better and the results were positive week in and week out. The definitive turning point was the El Clásico win at the Camp Nou. This is when Real rejoined the fight for the two remaining trophies.
Despite a scare against Wolfsburg and a tie at the Etihad, Real won every single game with an effective type of football. This led them to fight for the league until the very last match and put them in the Milan final. Zidane changed a possible blank year into a possible double.
The players seem to connect with him
The Carlo Ancelotti era had one big thing that people rarely point out: the connection between coach and squad. Almost as if they were friends, Carlo trusted his men and the men trusted his boss. This made them win four titles in the 2014 calendar year.
During the first year with the Italian, Zidane was part of the technical staff, so he already knew most of the players by the time he took charge. This helped the players pay attention to his demands and build a solid foundation.
Despite having to make some tough decisions, like sitting Isco, Varane and James on the bench. There's no air of discontent like there was prior to January. If this bond is important for winning titles, Real shouldn't look to break it anytime soon. Zidane does seem to have a bit more authority than Ancelotti had in that second year.