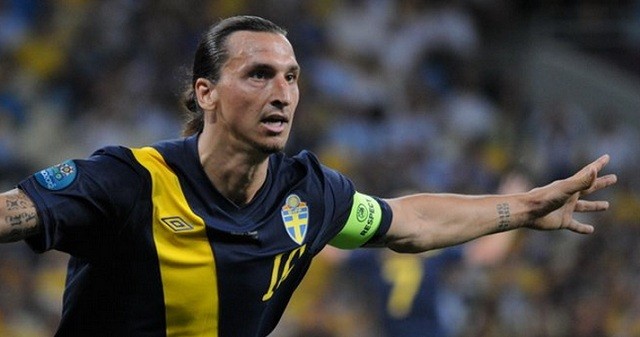 According to RMC journalist Mohamed Bouhafsi, Manchester United have offered a 1-year contract with the option of a further year to departing PSG star Zlatan Ibrahimovic.
Bouhafsi, who broke the Martial to Manchester United and Di Maria to PSG transfers last summer, is well-connected when it comes to PSG and is regarded as one of the most reliable French journalists.
According to him, United want to take Ibrahimovic to "Old Trafford", but the Swede is seeking reassurances regarding the club's ambition in the next couple of seasons and, most of all, wants to know who will be managing the team next term.
Manchester United have offered Zlatan #Ibrahimovic a one-year contract with a year's option ! #MUFC

— Mohamed Bouhafsi (@mohamedbouhafsi) May 16, 2016
Ibrahimovic's poor relationship with current United boss Louis Van Gaal is not a secret. Ibrahimovic criticized Van Gaal in his 2013 autobiography "I Am Zlatan", in which he called the Dutchman "a dictator" and shed light on Van Gaal's power struggle with Ronald Koeman at Ajax back in 2004.
It's hard to imagine the 34-year-old Swede joining United if Van Gaal is kept on as manager beyond the summer. If we assume the RMC information is correct, then it could be perceived as the latest major hint towards the potential appointment of Mourinho. The Portuguese manager worked with Ibrahimovic at Italian side Internazionale during the 2008-2009 season.
The squad of players would benefit from Ibrahimovic's character and even though he's 34, he just had the best season of his career and is still good enough to play at the highest level. His signing would also help Marcus Rashford in his development as a striker, as he'd be able to learn from one of the best strikers around. Signing Ibrahimovic on a free transfer would be a massive coup for any team.
Also, it is important to note that Ibrahimovic's agent stated after this rumour broke that "In this world we have to accept some journalists use their imagination and make things up. The story is not factual" (via Sky Sports). Although the agent is denying the rumour, this is a standard move from a player's agent, so the move to Manchester United could very well still be in play.